With the implementation of a Twilio Endpoint you can easily connect your Twilio phone-numbers to Cognigy.AI.
Two Step Process
1 Create a Twilio Account for the usage of the Cognigy Endpoint on Twilio
2 Obtain a phone number within Twilio Console
1 Create a Twilio Account
Visit https://twilio.com and Sign up for an account. By default you will get a trial account assigned which gives you some credits you can use to test the integration.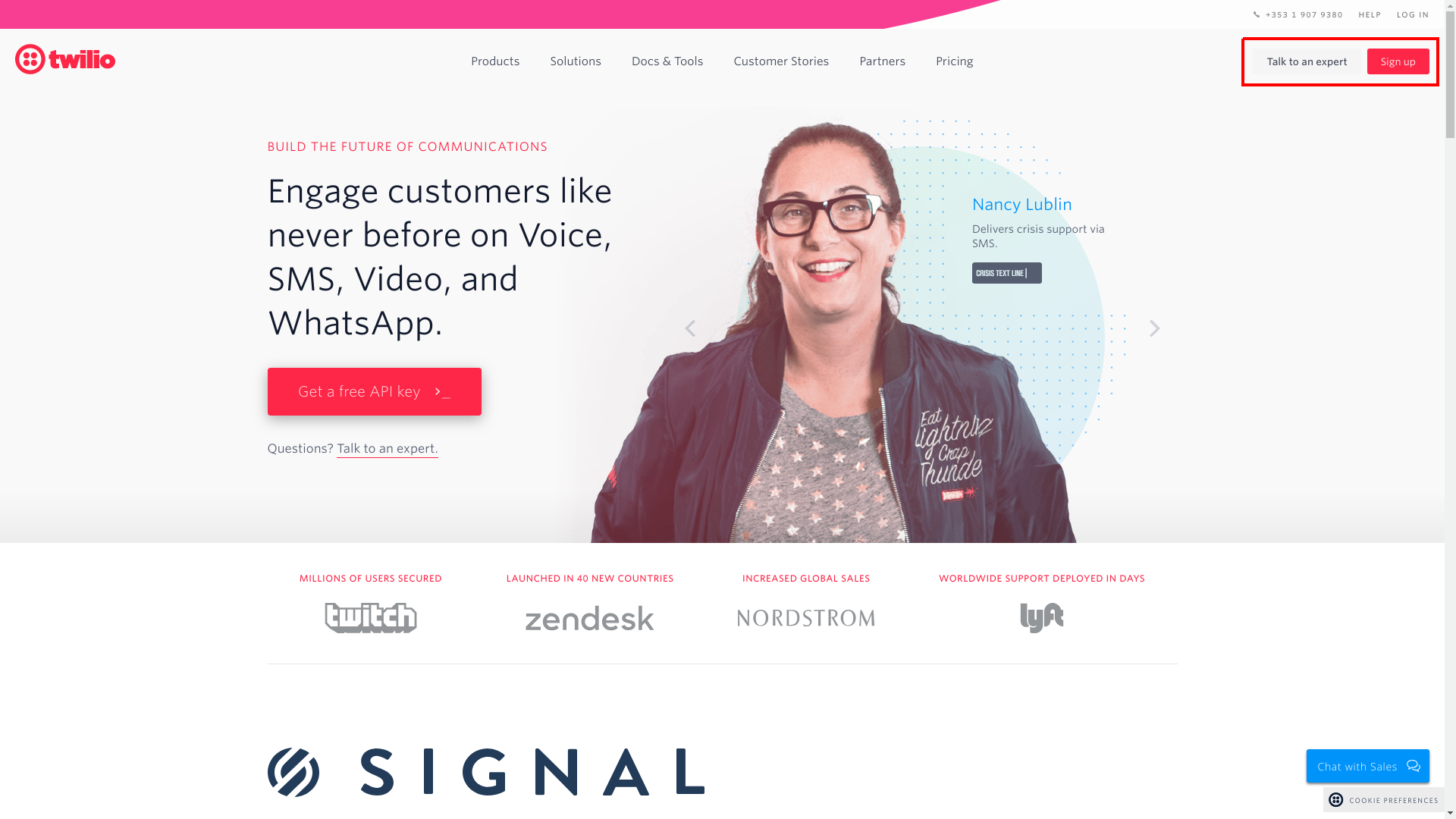 Figure 1.1: Twilio.com
After you verified your account, login to the Twilio Console. The first time you login, they will guide you through the process of creating a project (see Figure 1.2). For this example, we created a project with the default name My New Learn & Explore Project.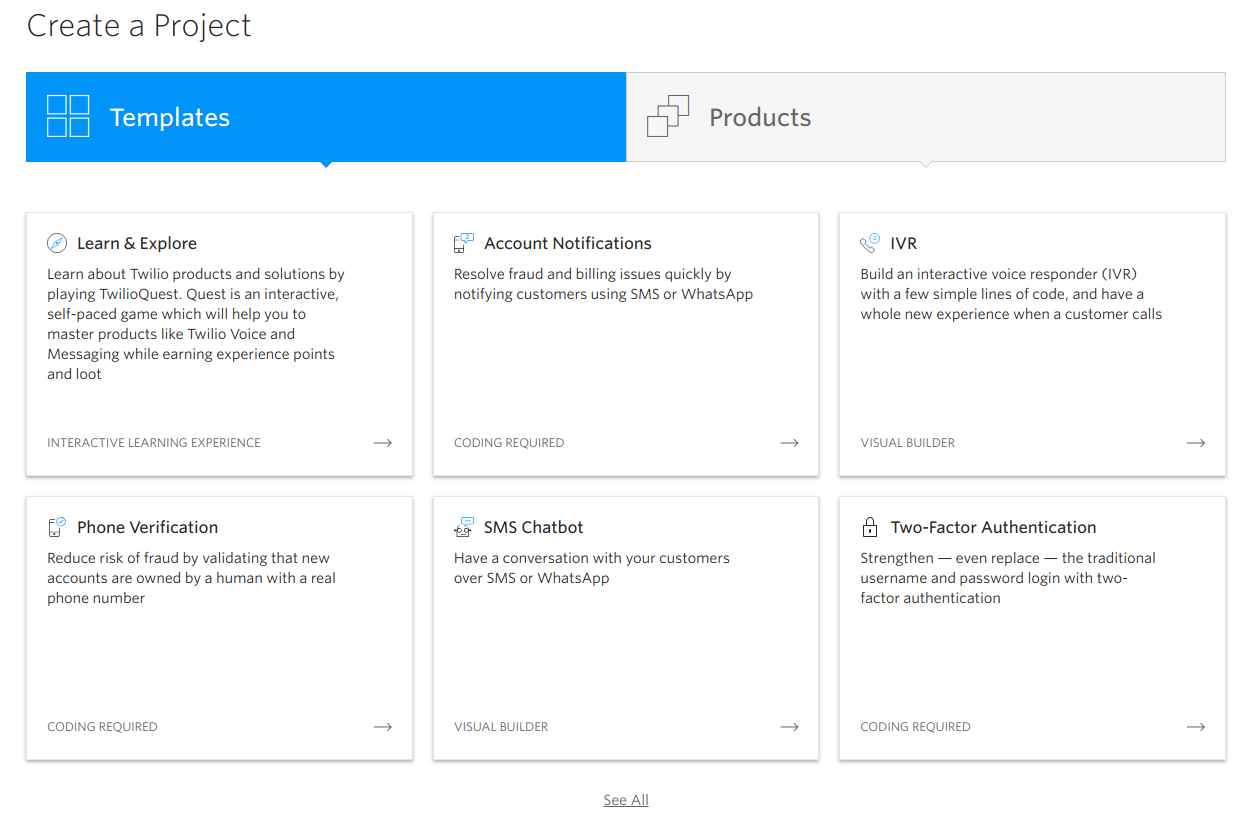 Figure 1.2: Project Creation
2 Obtain a Number
Requirements
✔ Twilio Account
Twilio SMS
If you want to use a Twilio SMS Endpoint you have to obtain a phone number, which is capable of using SMS communication.
2.1 Search for a free number
Now that we have a project created, let's search for a number we can use for our users to make calls to our Twilio Endpoint on Cognigy.AI. On your project page, click on the Hashtag-Symbol on the left side of the screen (see Figure 2.1).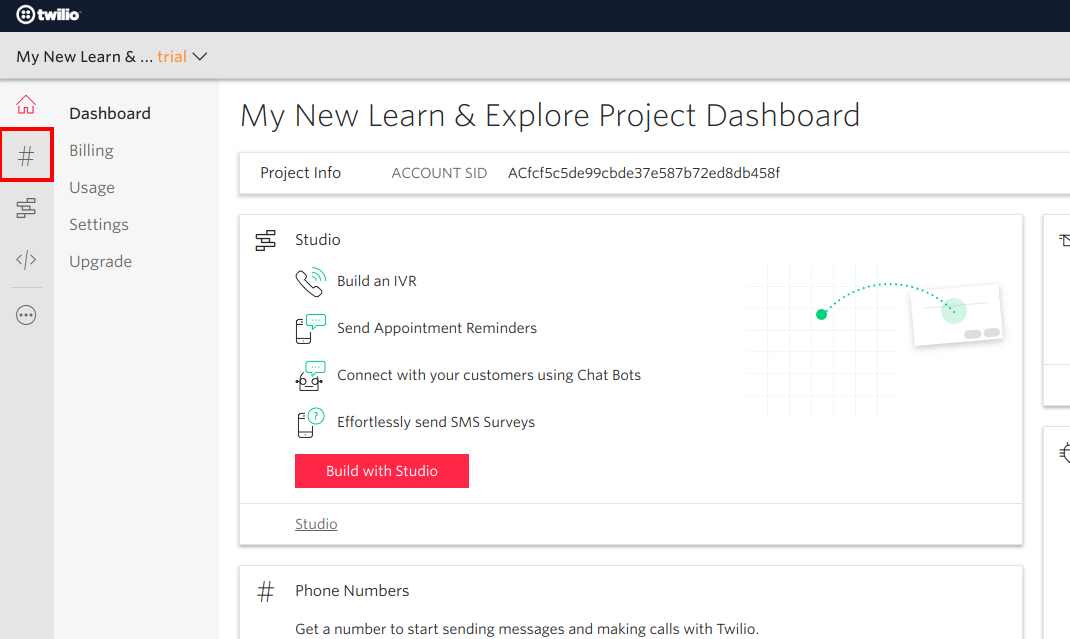 Figure 2.1: Twilio project dashboard
Next, click on Buy a Number in the left sidebar (see Figure 2.2).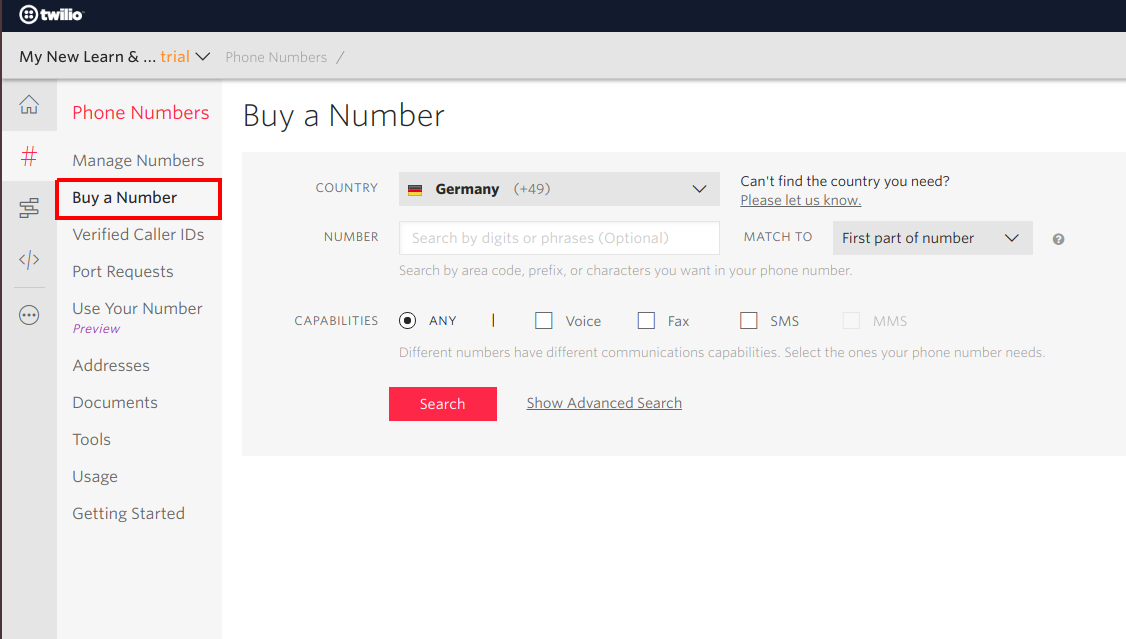 Figure 2.2: Buy a new number for your Twilio Endpoint integration.
Select the country and ensure that your selected number is capable to be used with voice. For our example we selected any so that we can use the same number for other services in the future. If you want to use Twilio Voice and Twilio SMS you have to check Voice and SMS as capabilities. Optionally you can search for a certain area code e.g. to obtain a number in Düsseldorf.
2.2 Buy a free number


Figure 2.3: Some free numbers in Düsseldorf
Here we searched for the area code 211 which gave us a list of numbers available in Düsseldorf, Germany. Search for the country and area code that you want, pick one of them and click on buy (see Figure 2.3).
Number Validation
Certain phone numbers require you to validate that your company operates in the same city/region. This is especially the case for German numbers! For the validation process you need to visit the Documents page and e.g. upload a document of your company registration. This process takes up to 3 business days - US numbers do not require this type of validation.