This page gives you a brief introduction about how you can connect your Cognigy flow to a UiPath via an extension to trigger processes.
Within our Cognigy.AI platform you're able to trigger UiPath processes via an extension.
Download and Install Extension
Before we begin you must download the UiPath Orchestrator extension and install it into your agent.

Figure 1: Downlaad UiPath Orchestrator Extension
After uploading the extension it should appear in the list below.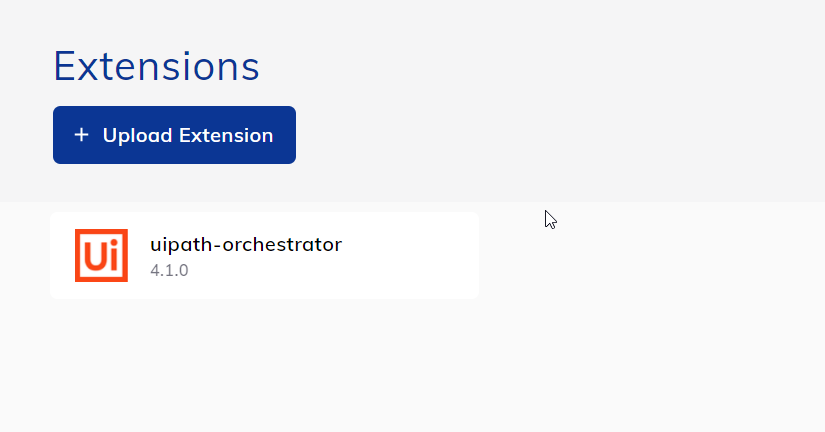 Figure 2: UiPath Orchestrator in the extensions list
By clicking on it you can then see a detailed information about the extension. Above you can also either click Package Information to see a detailed description of the extension or on Nodes to see a list of nodes within this extension.
Finding Information on Extension

Figure 3: Package Information and Nodes Information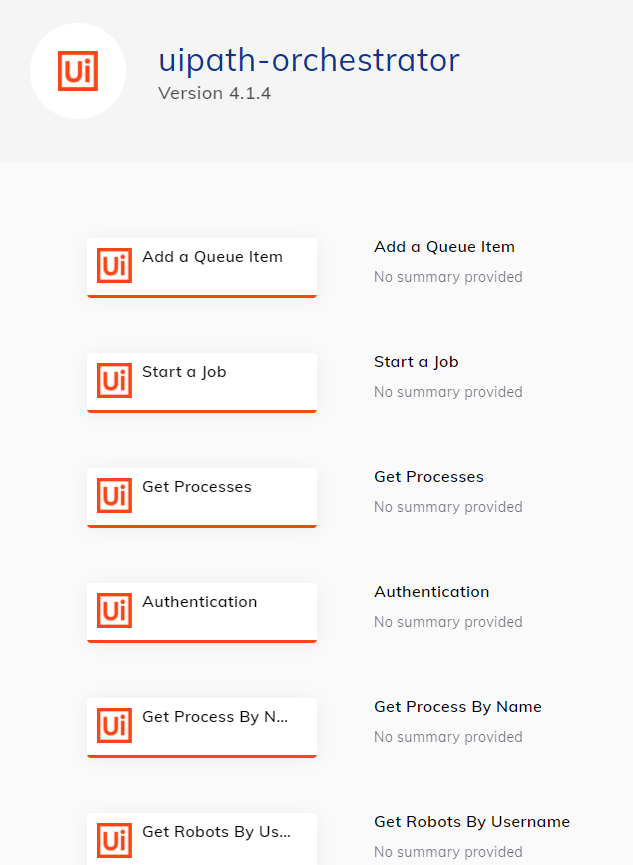 Figure 4: List of Nodes
Authentication
Because certain information required to connect to the UiPath API is created on a per session basis the authentication takes place directly in the flow. Which flow node you use and the process to find the authentication information depends on whether you use UiPath on-premise or over the UiPath cloud. The next step then would be to set up this one of these connections.