Within a Microsoft Teams conversation, sometimes a third person would be helpful for answering questions -- a virtual agent. Next to direct chats with this assistant, Cognigy.AI provides group chats as well. This tutorial will explain how to, easily, enable any Microsoft Teams/Azure Bot Services agent for group conversations in an organization.
---
Table of Contents
Install the App Studio in Microsoft Teams
Inside of Microsoft Teams, the so-called App Studio is used for this purpose. With this tool, one could install or create apps for their organization. In this case, it will be used for creating a custom app: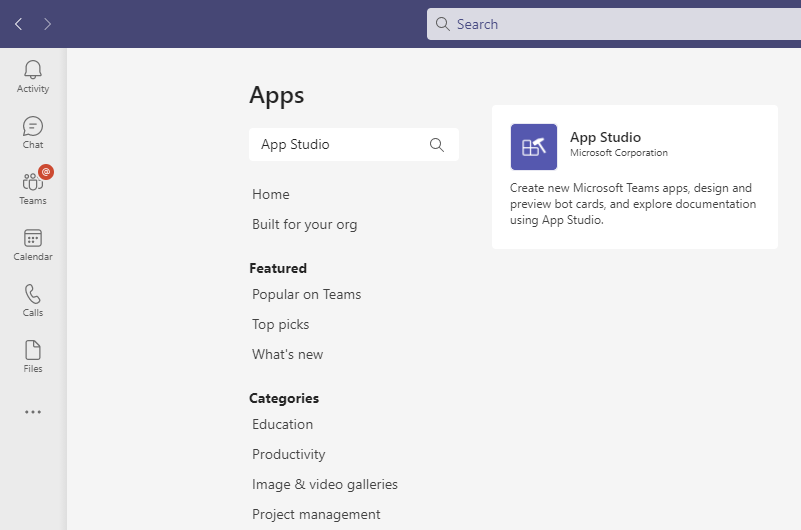 Create a new Teams App
After installing the App Studio, please open it and navigate to the Manifest editor. Inside of the editor, click the Create a new app button: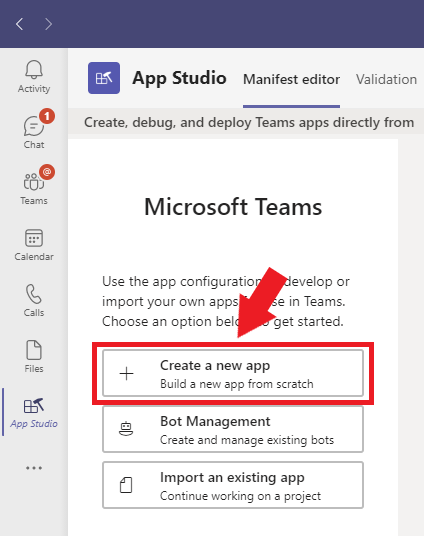 Set up the Bot
After providing the general App details, in Step 2, the actual Bot Set up can be seen. In order to configure the Cognigy.AI virtual agent as Microsoft Teams Bot, please click the Set up button: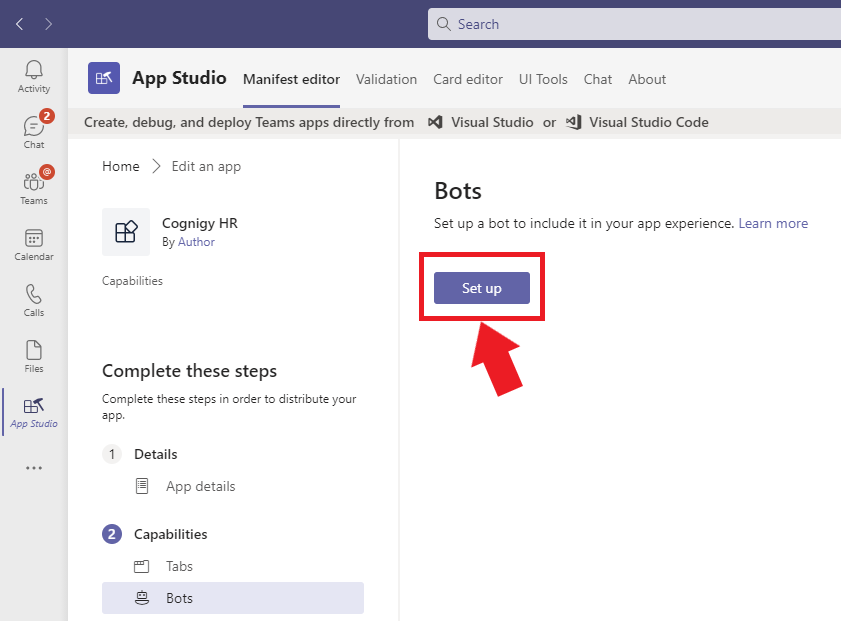 Configure an existing Azure Bot Service for group chats
If one ever created an Azure Bot Service Endpoint in Cognigy.AI before, the related Azure App can be used in this configuration window as well. However, if not, please follow this documentation and create a new Bot Service in Azure:
How to find the Azure App ID? Click here
The most important configuration inside of this window is the Scope section in which one has to select the Personal and Group Chat permission. Otherwise, the group chat functionality will be disabled afterward!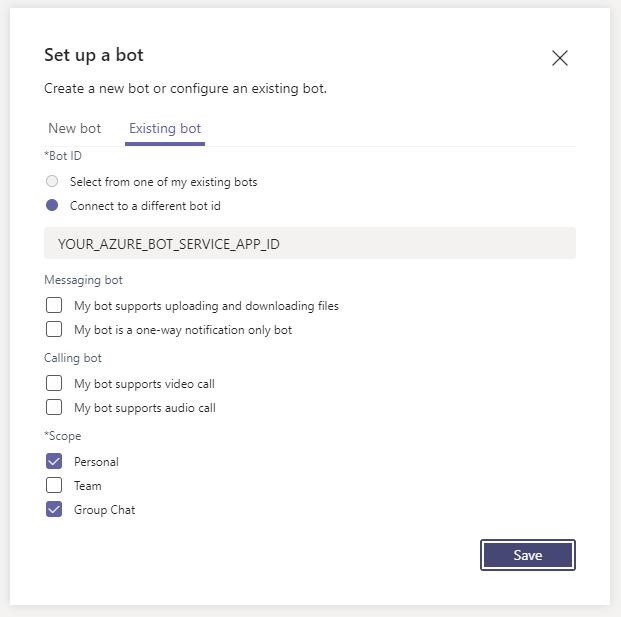 How to find the Azure App ID
The ID of an Azure App Registration can be found in the Configuration page of the related app: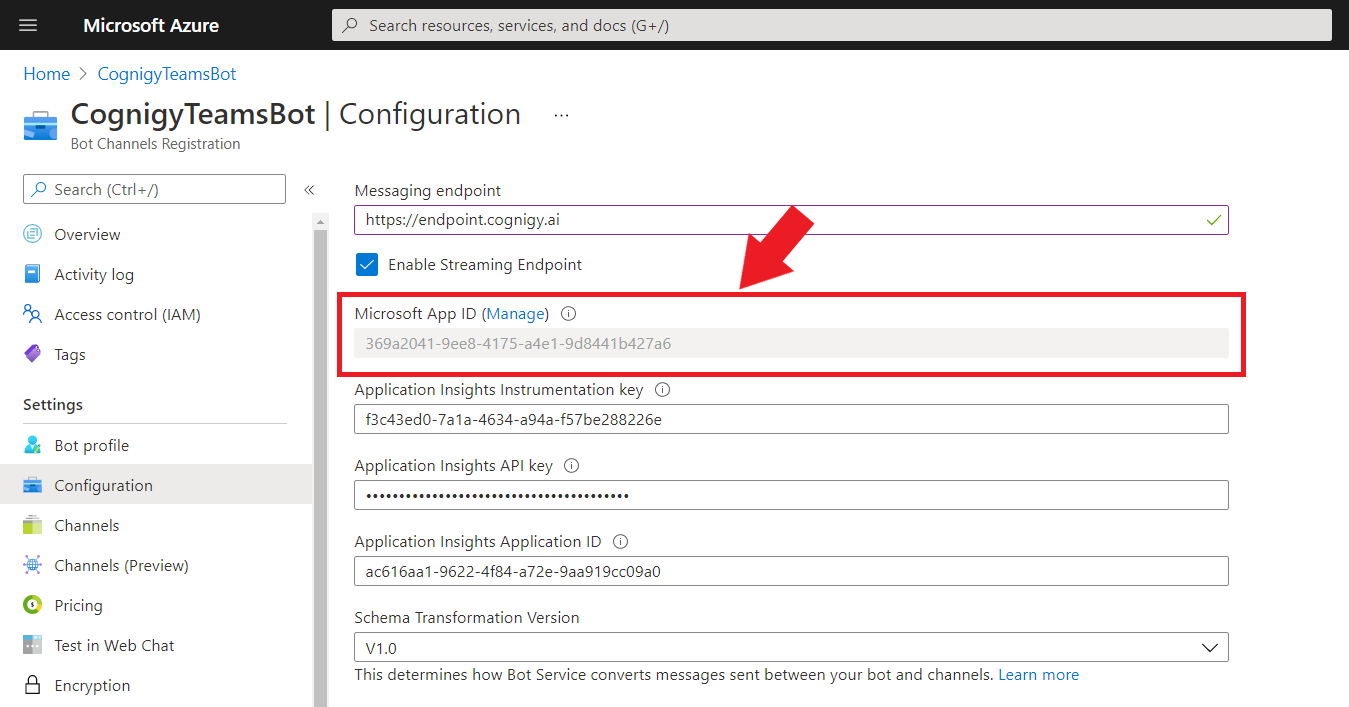 Publish the new Teams App
Last but not least, the new Microsoft Teams App (Bot) has to be published to the Teams organization: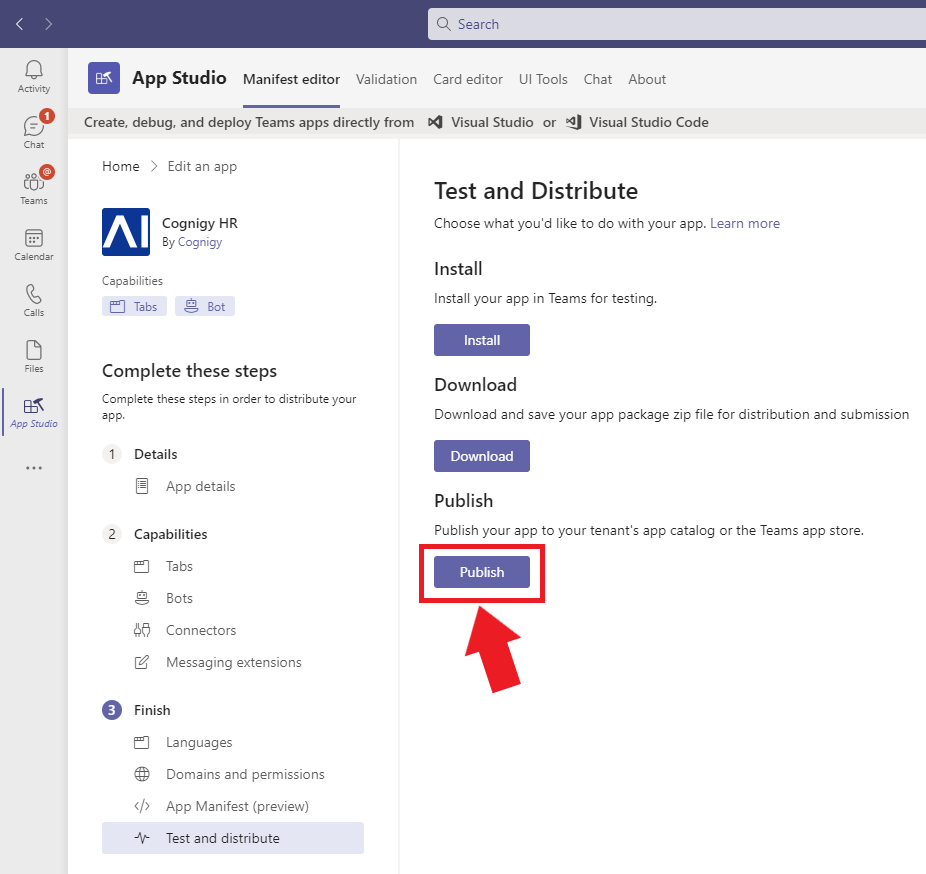 Admin: Approve and allow the published App
URL: https://admin.teams.microsoft.com/
The Microsoft Teams Administrator has to approve and approve the new bot. Therefore, please navigate to the Manage apps screen:

Add the new Bot to a conversation
Finally, the new Microsoft Teams App (Virtual Agent) can be added to any conversation. Such as with other people in the organization, the @ key has to be used in order to tag the virtual agent. If it is the first time, one has to click the Get bots and search for the newly created bot, click it, and install it to the chat:

Example conversation
In an internal use case, a personal chat with a colleague could involve the virtual agent for providing company-related information: